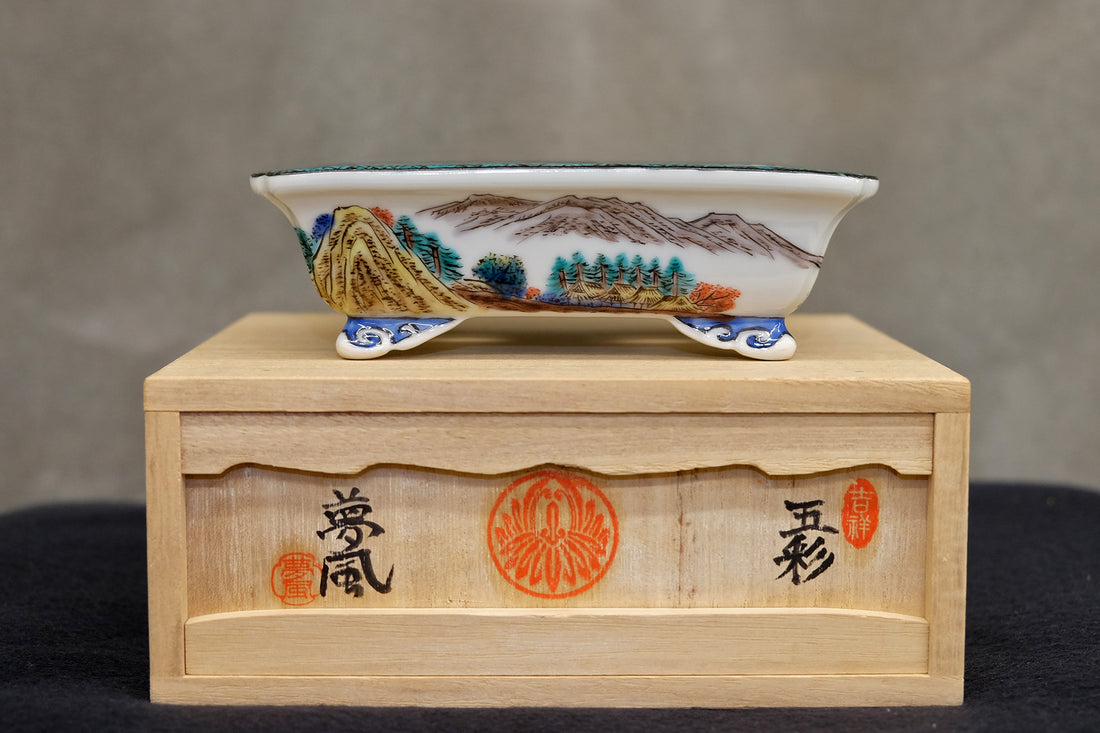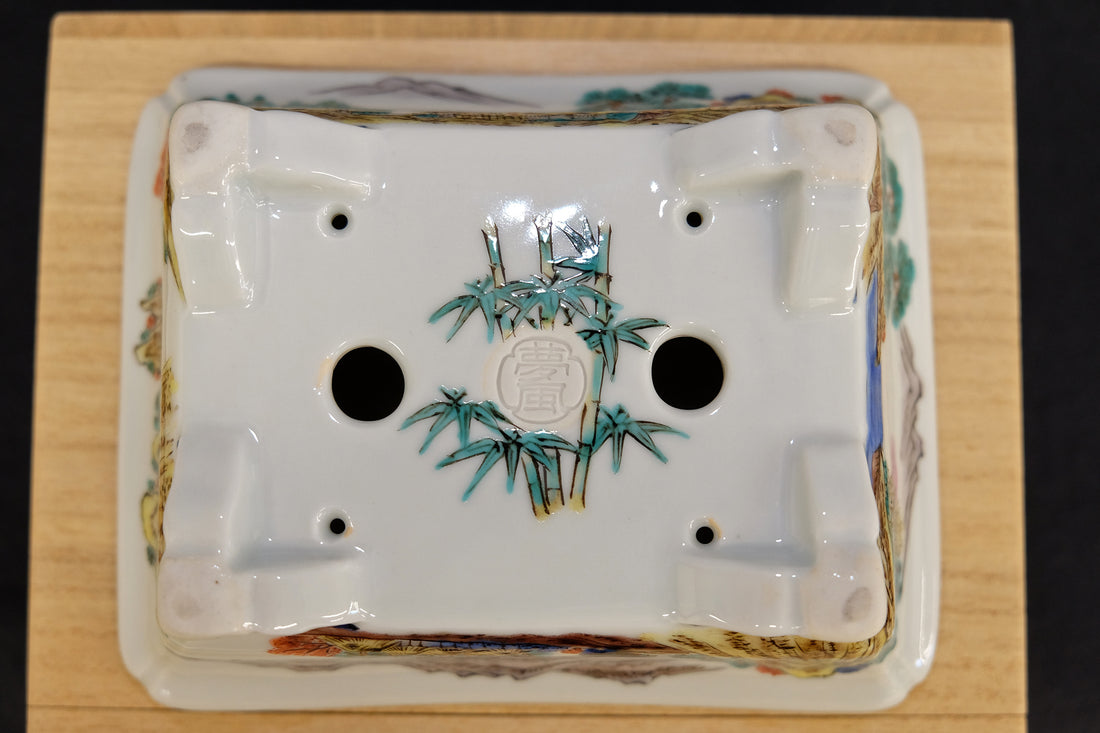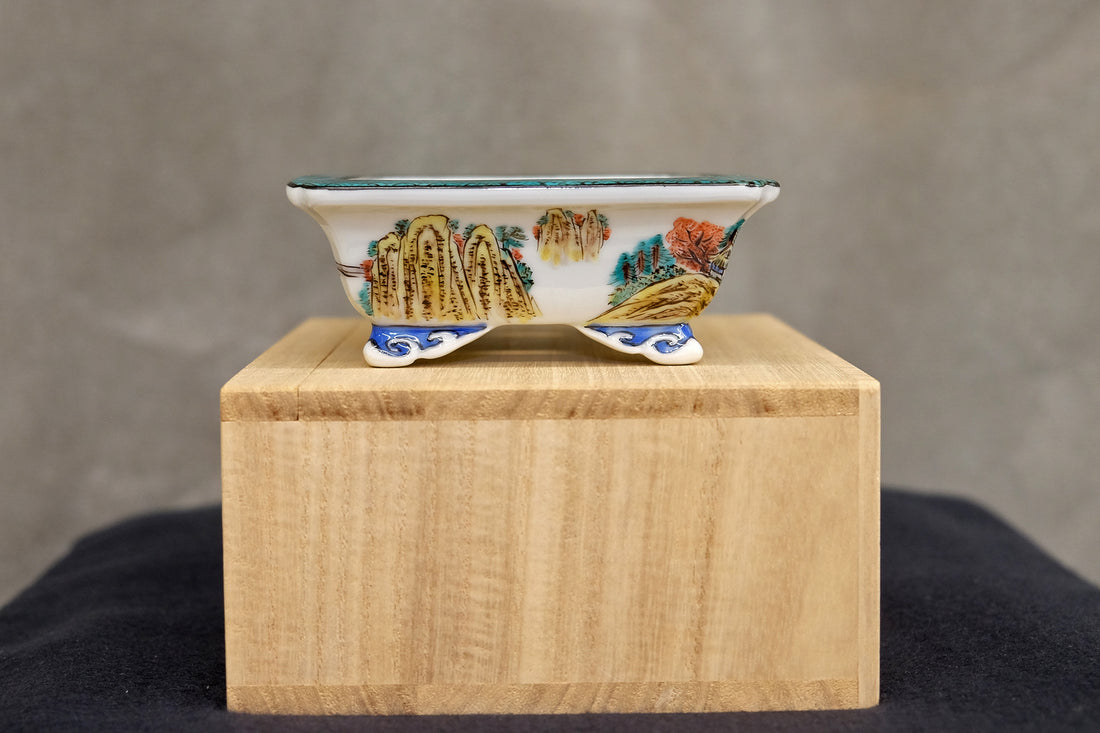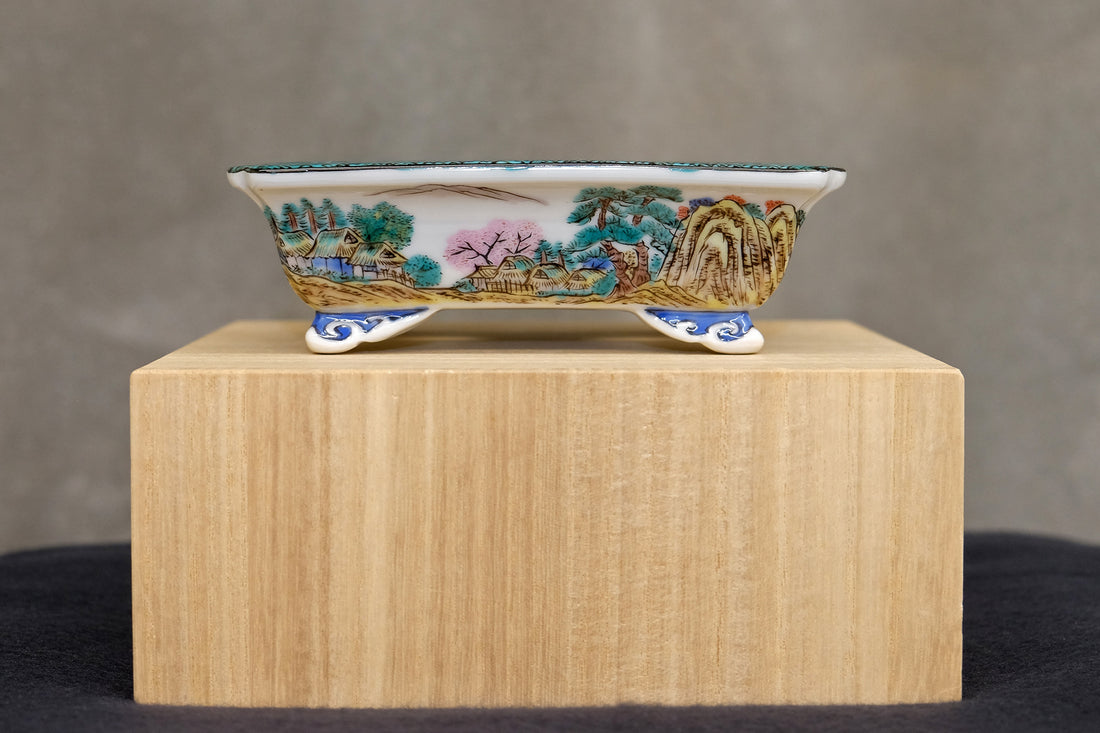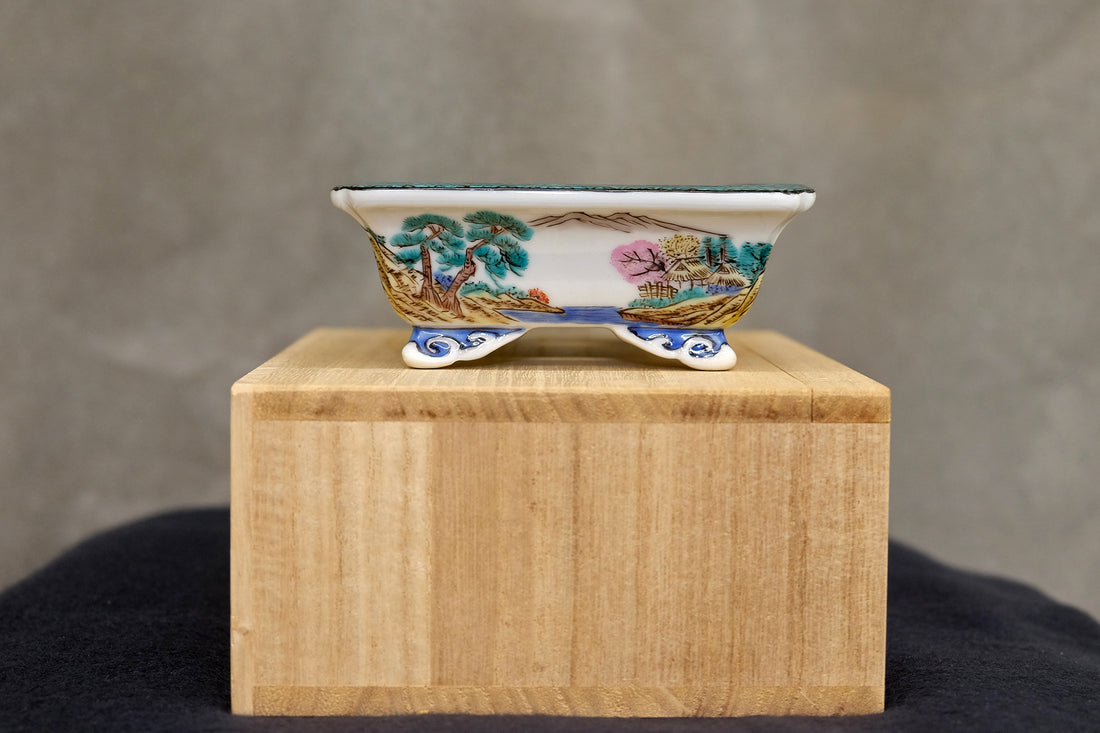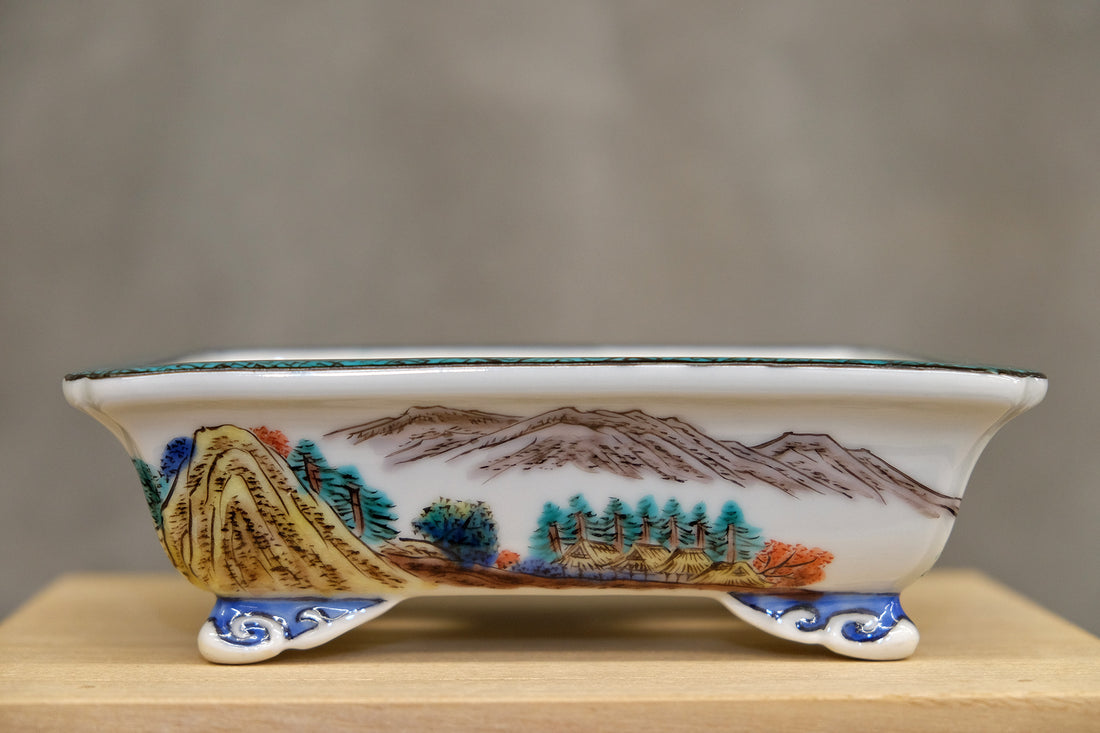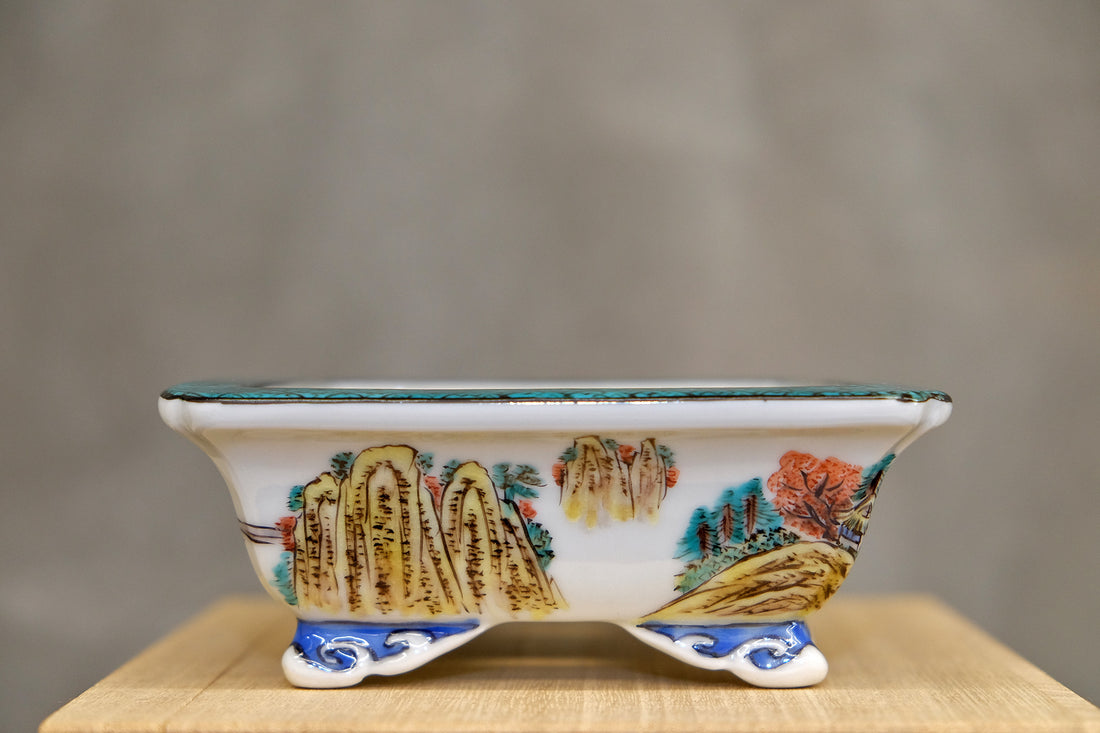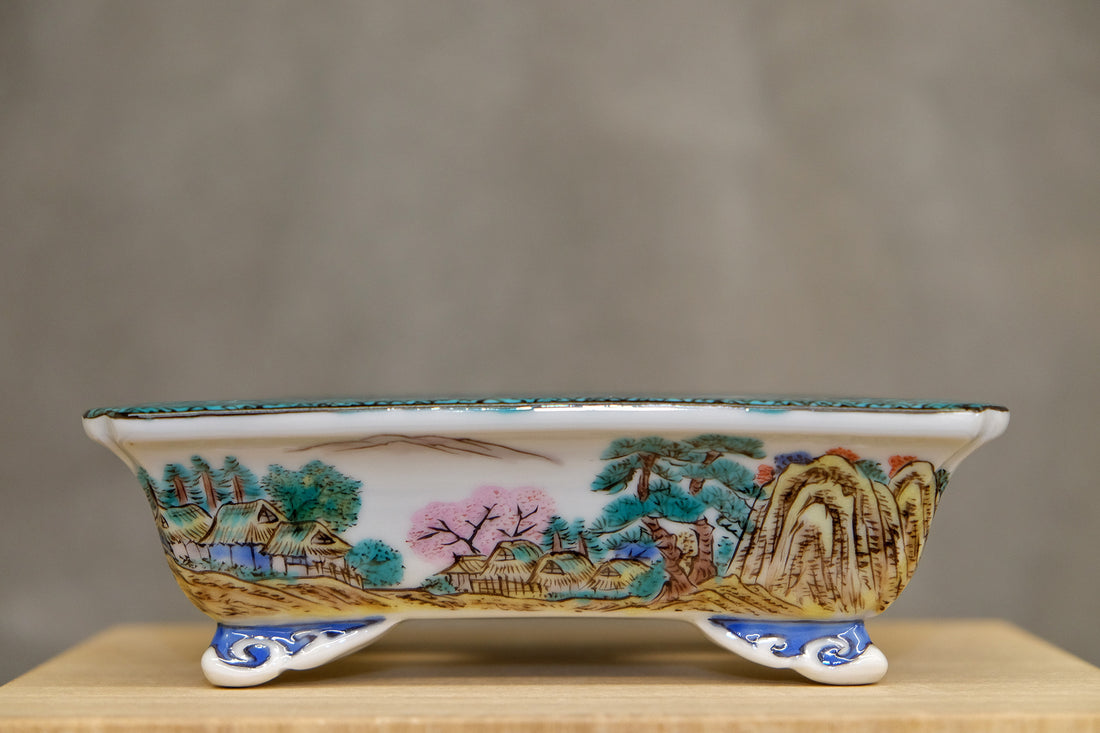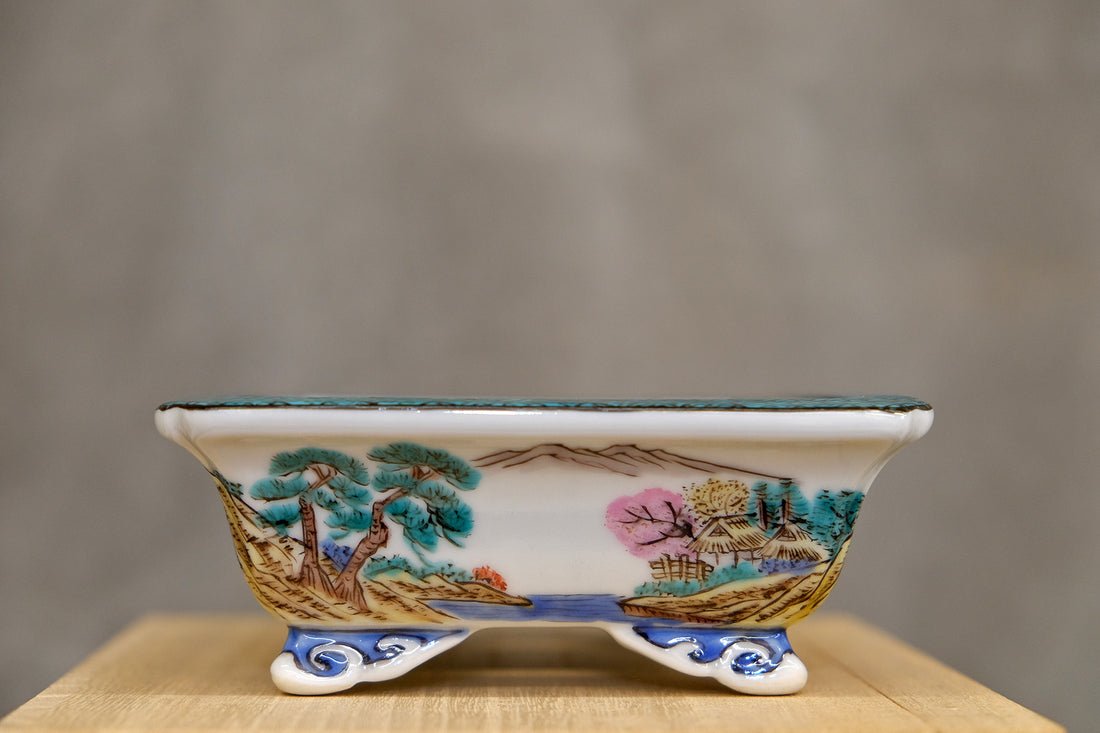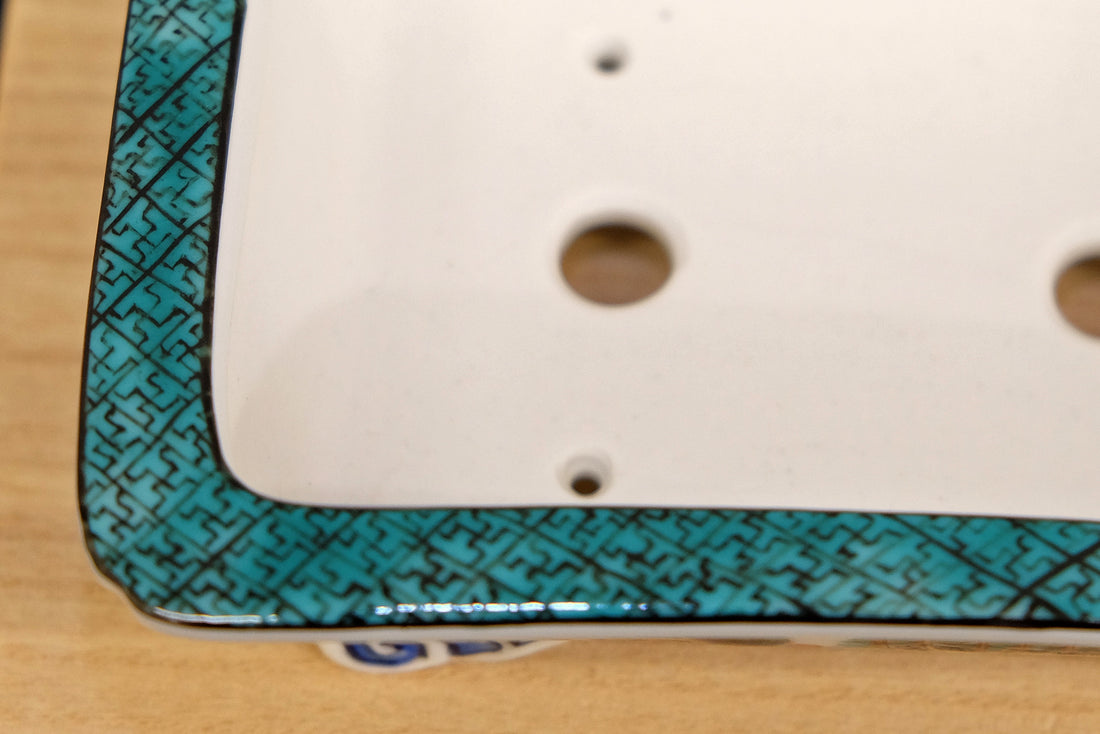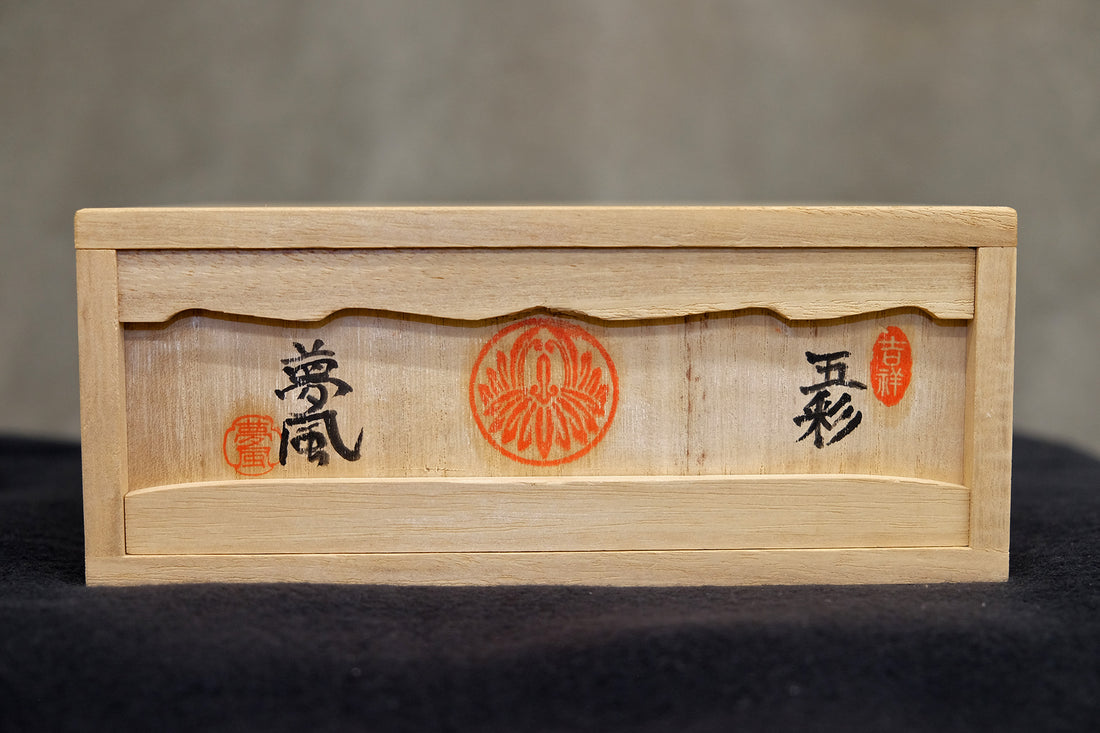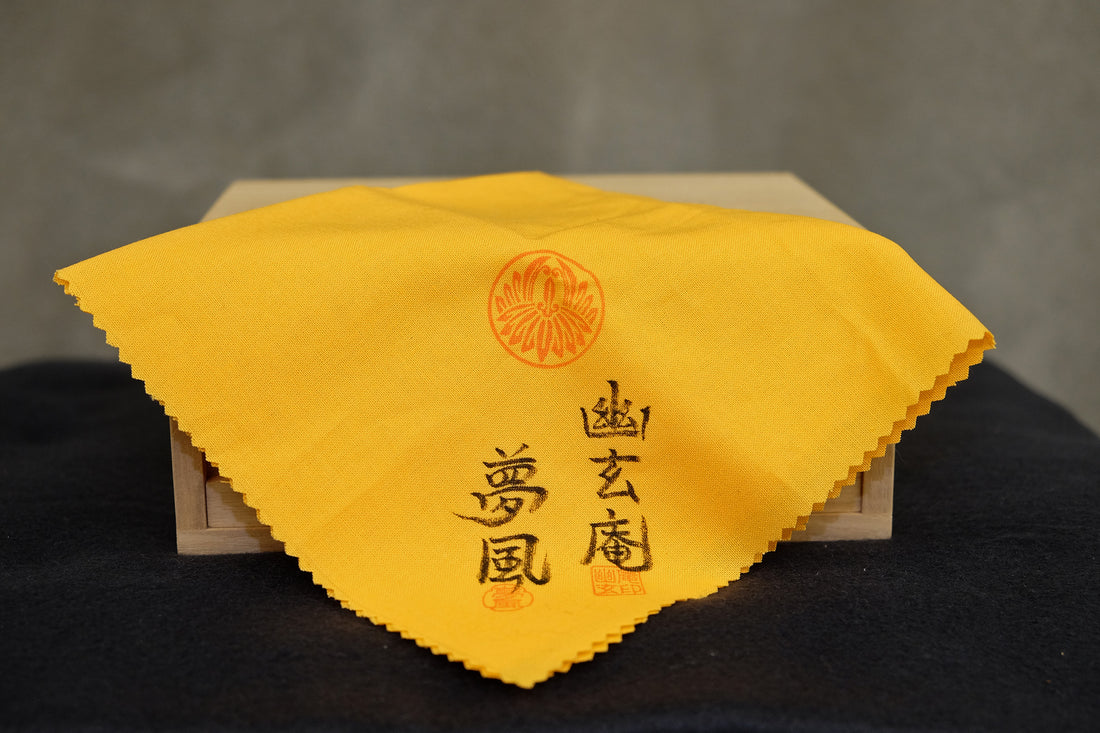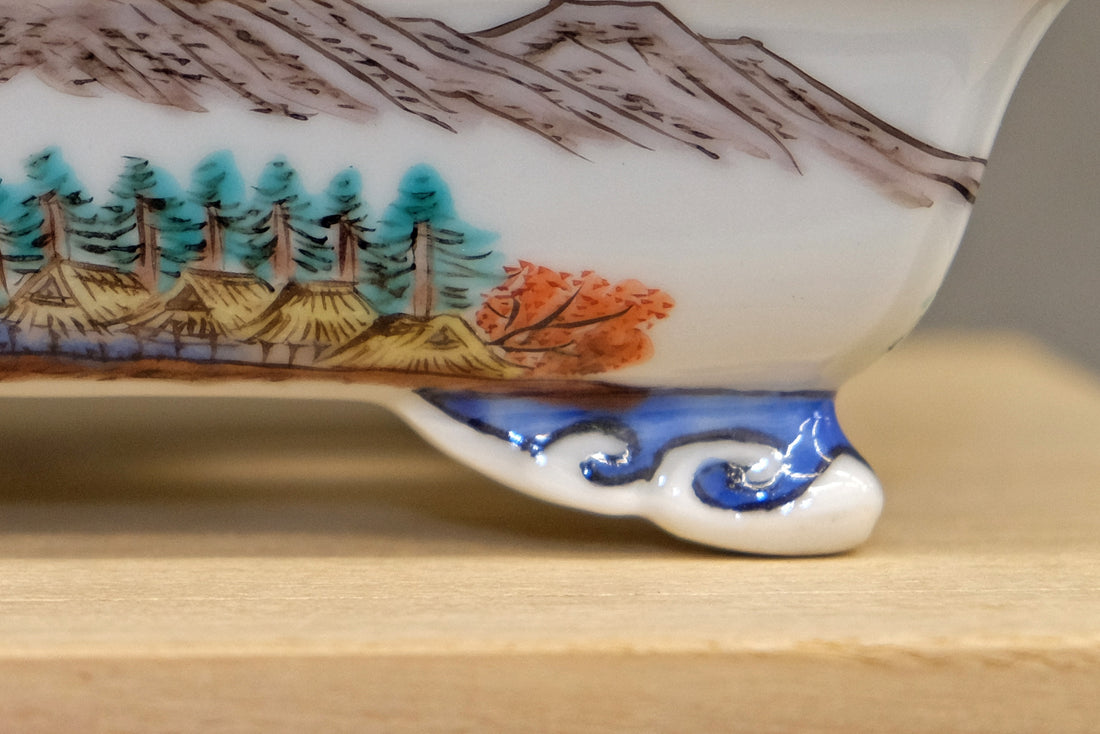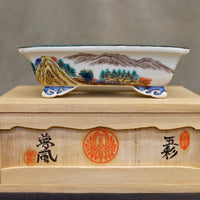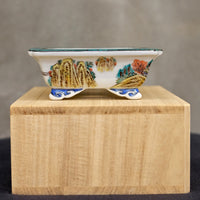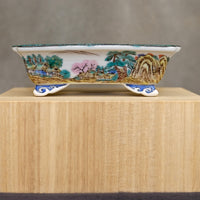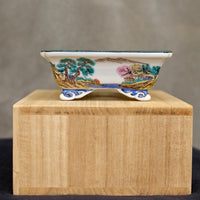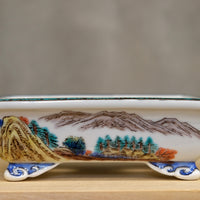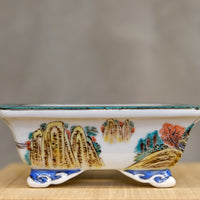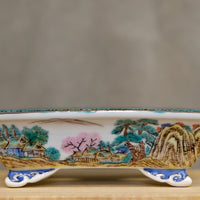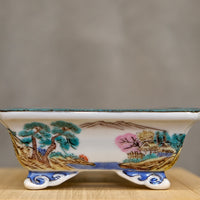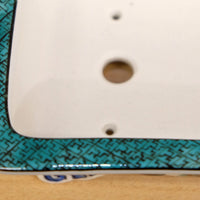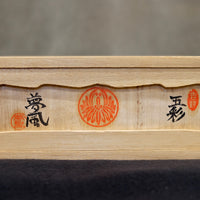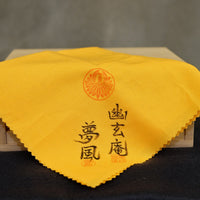 Description
Shipping Information
Satsuki Information
Chips, Cracks, and Scratches
PREMIUM POT - A beautiful pot characterized by restful landscapes.

This pot depicts landscape scenery intricately painted across and around all four sides. On the bottom of the pot is a lovely cluster of bamboo. At first sight, one is drawn to the eye-catching elegance of the feet. This is a wonderful piece.
All Mufu pots come with a custom designed wooden box and hand-signed towel.
The shipping cost for our books will be calculated at checkout. For all other products, please see the information below.
If shipment is required, the shipping cost is not included in the price of the product.
In order to give appropriate consideration to the health of our trees, we only ship from approximately mid-September through the end of May. Alternatively, we can deliver any time of the year to anywhere in California, Oregon and Washington at a considerably lower cost (and safer!) than commercial shipping companies.
If you elect to have a tree shipped we strongly recommend shipping insurance as we cannot be responsible for any damage that might occur in the shipping process.

Unfortunately we are not able to estimate shipping costs until after a purchase is completed. This is because each tree, or pot, is unique in weight and dimensions, therefore, costs cannot be reasonably approximated until the final shipment configuration (delivery service, boxes, packing material, etc.) has been assembled. After the cost of shipment has been finalized and agreed upon, we will create a related transaction to facilitate a convenient online payment.
Finally, we are unable to ship plants outside the continental U.S.
We take pride in offering the healthiest satsuki bonsai available for sale in North America. Our trees offer your best chance for success with any satsuki purchased outside of Japan. And, as with any bonsai, the health of the plant is directly affected by the quality of care given. Therefore, the new owner assumes all responsibility for the health and maintenance of the tree once it has left our property. Please consider this carefully as we do not offer refunds on our trees. If you have additional questions please refer to our refund policy during the checkout process.
We will identify and highlight any chips, cracks or scratches observed on any of our pots. However, while we do our utmost to call everything out, there may be instances where another person perceives an imperfection that we do not see. As with many artistic interpretations, our observations are based upon personal preference and experience. We can send supplemental images, at an additional cost, on request. If the purchase is completed then the cost of the supplemental images will be deducted from the final cost.
Of course, for those most concerned with ensuring the pot meets their expectations, it would be best to see the pot in person before making the purchase.